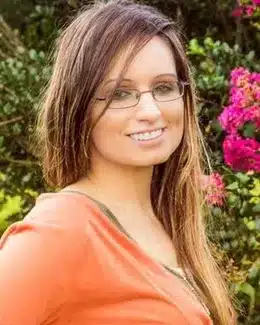 Suzanne Davis, LPC (Virginia), RPT-S (Registered Play Therapist-Supervisor)
Since 2014, Suzanne has dedicated herself and her abilities to empowering and supporting others during difficult seasons in life. She has received her M.A. in Community Counseling (2011) and her M.A. in Law in Human Rights and Rule of Law (2020) from Regent University in Virginia Beach, Virginia. In 2022 and 2023, she has served as an adjunct faculty for the College of Health & Behavioral Sciences in the School of Psychology and Counseling Department at Regent University. She is also the author of When RONA Visited My Town published in March 2021 and When The World Forgot to Color published in January 2022. Among her abilities as a counselor, she provides a safe, empathic, and confidential environment to work through your counseling goals. Suzanne's personal style is calming, genuine, and authentic, while her therapeutic style is humanistic and holistic. She sees each individual as unique, with varying needs, and is supportive during the counseling process. Suzanne's theoretical style is person-centered, cognitive-behavioral, strength-based, and play therapy oriented. 
Suzanne is a Licensed Professional Counselor (Virginia License #0701005706) through the Virginia Board of Counseling as of January 2014, and is a Virginia Board approved clinical supervisor for off-site clinical supervision for residents in counseling as of October 2021. She is also a Registered Play Therapist-Supervisor (#S3075) through the Association for Play Therapy as of December 2021, and received her play therapy training from Old Dominion University in Norfolk, Virginia. She utilizes child-centered play therapy to promote healing and growth while addressing cognitive, behavioral, and emotional challenges in children and adolescents. Children communicate through the use of play by using toys as symbols just as adults use words to communicate.
"Play is our first language…when playing, we express thoughts and feelings that might otherwise remain hidden." Association for Play Therapy
"Play is a medium for expressing feelings, exploring relationships, and self-fulfillment."
Gary Landreth